Lady Gaga has been absolutely killing it this year, and we're not just talking about her American Horror Story victims! In the past 12 months, we have seen Mother Monster make her Oscars debut, land her first major acting role and of course become a fiancée — however these are just a few of Gaga's best moments this year.
1. Lady Gaga and Tony Bennett kick off the Cheek to Cheek Tour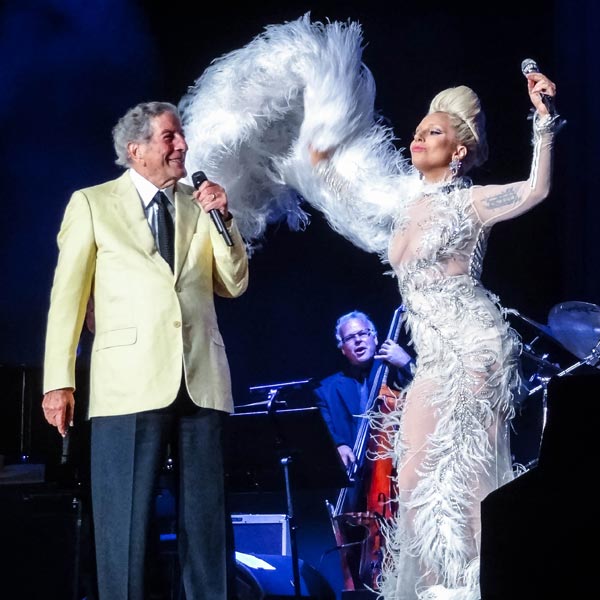 Emilia Staugaard for Gaga Daily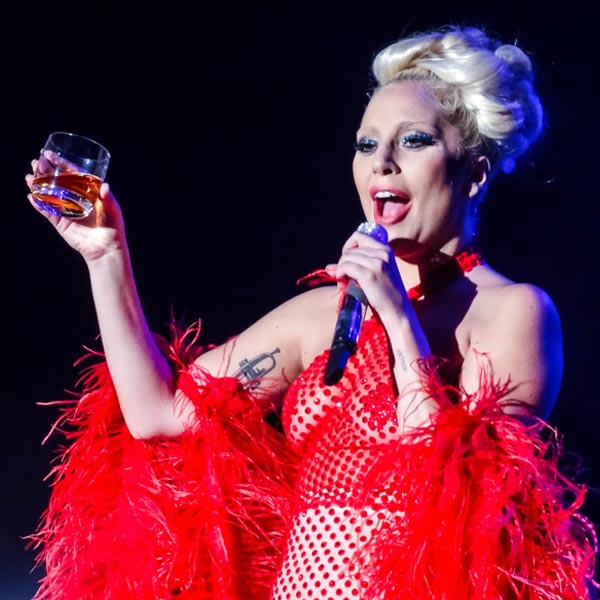 Emilia Staugaard for Gaga Daily
Gaga, along with the ever legendary Mr. Bennett, kicked off 2015 with not one but two sold-out shows at The Cosmopolitan in Las Vegas. The shows were met with critical acclaim (we'd expect nothing less!) and were a great taster of things to come throughout her amazing year.
2. Lady Gaga wins her 6th Grammy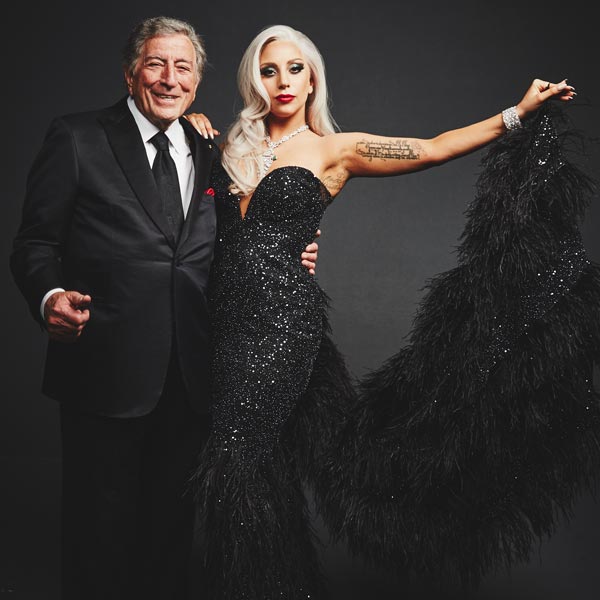 Danny Clinch via ladygaga.wikia.com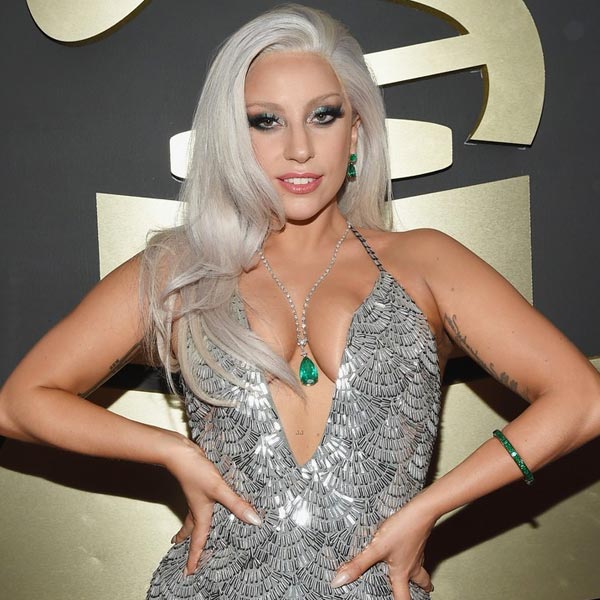 via justjared.com
In February, the 57th Annual Grammy Awards were held in Los Angeles and after a long Grammys hiatus Gaga was back with a nomination and served one of her sexiest red carpet looks ever. Gaga and Tony won the award for their incredible work on Cheek to Cheek bringing Gaga's total Grammy tally to six!
3. Lady Gaga gets engaged to Taylor Kinney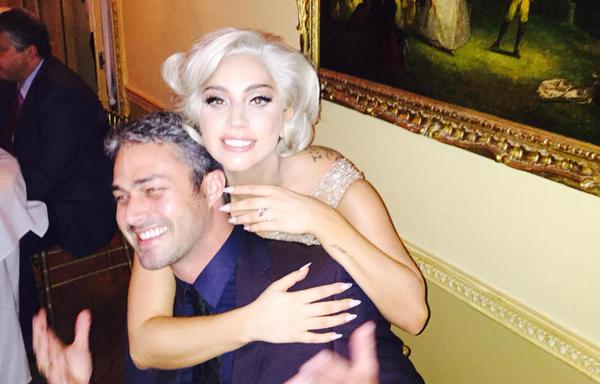 Joe Germanotta via Twitter
Monsters and the media had been speculating about a possible engagement between Gaga and Taylor Kinney for a while and earlier this year our Lady confirmed she had found a Lord. Gaga announced her engagement via social media and sent Little Monsters into utter meltdown. Taylor and Gaga met on the set of the "Yoü and I" music video back in 2011 and... oh, the feels.
4. Lady Gaga honors Stevie Wonder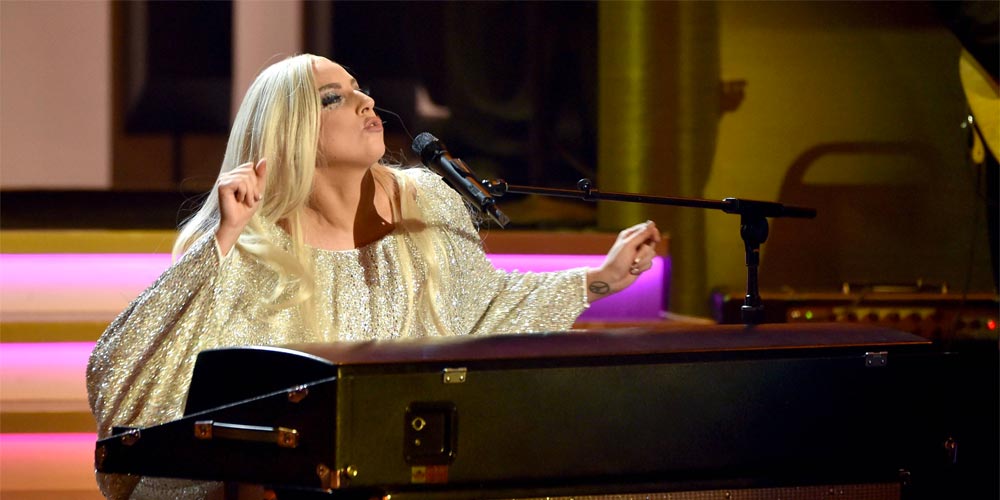 via gagaimages.co
In February, The Grammys honored legendary soul singer Stevie Wonder with a concert event, which saw an array of top performers such as Beyonce, Ed Sheehan and Ariana Grande sang some of Stevie's greatest hits. During the show, Lady Gaga took to the stage and belted out one of Stevie's best loved songs "I Wish" to a standing ovation from the audience and the entire Wonder clan.
5. Lady Gaga performs at the Oscars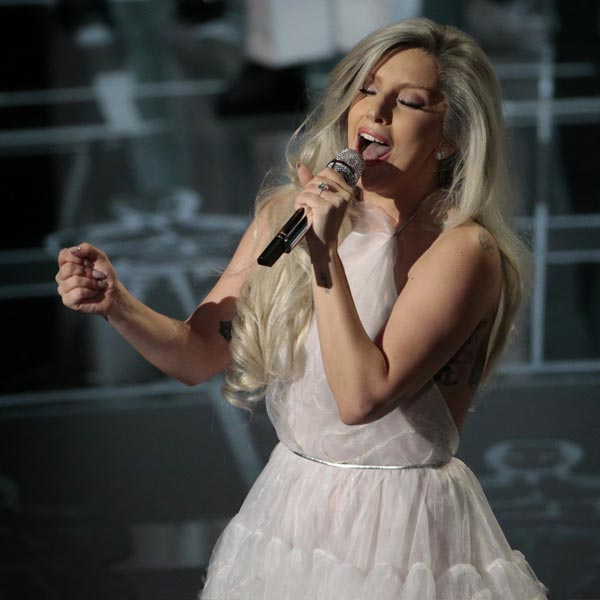 via latimes.com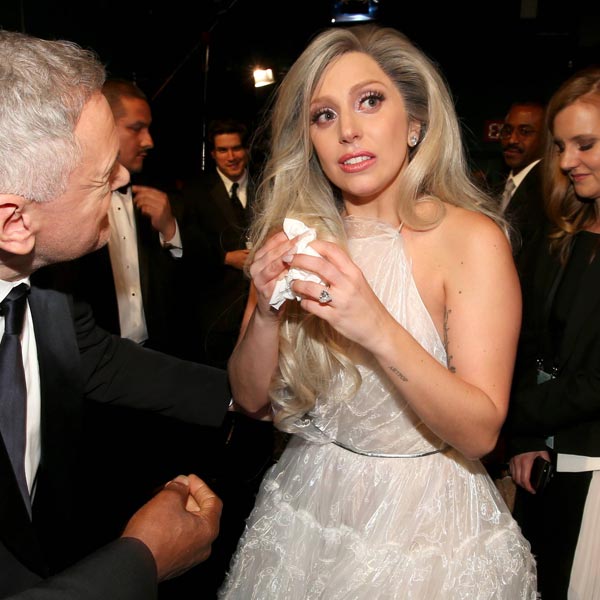 via gagaimages.co
This moment was truly a punch-the-air moment for all Little Monsters! After a lot of negative press and doubt after the controversial ARTPOP era, audiences didn't know what to expect when it was revealed Lady Gaga would be performing a Sound of Music tribute — however, Mother Monster pulled it out the bag and gave a truly career defining performance. The world was blow away by her flawless tribute which was praised by critics and Sound of Music original Julie Andrews... and we all cried, admit it.
6. Lady Gaga announces Hotel
On February 25th we were still reeling from Gaga's outstanding Oscars debut when she dropped one of the biggest bombshells in her entire career — she was going to be starring in American Horror Story: Hotel. Gaga shared the news via Twitter with a simple, yet scary video clip and social media went into meltdown. What character is she playing? Will she be singing? Will she be any good? Monsters had so many questions and little did we know what this incredible acting debut had in store.
7. Lady Gaga attends Met Gala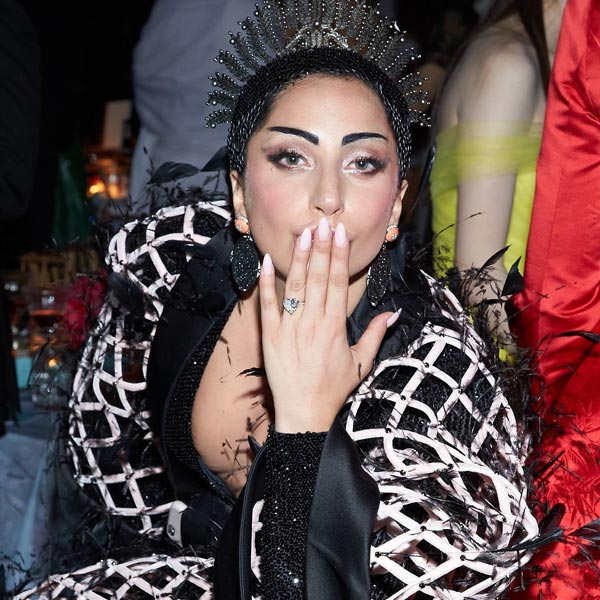 via gagaimges.co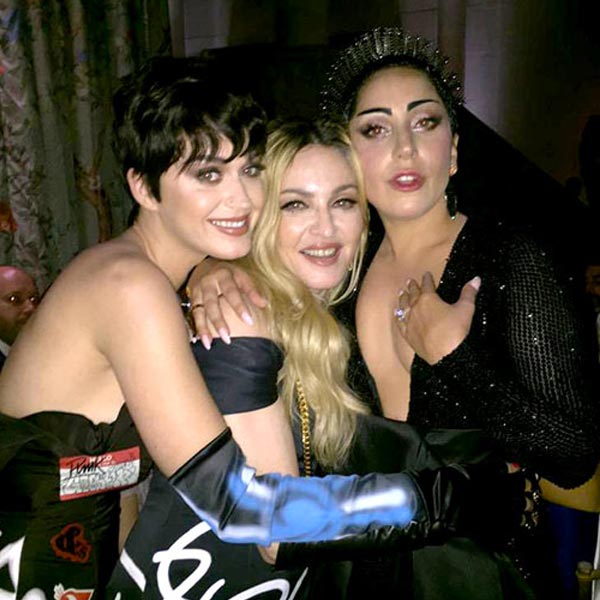 via breatheheavy.com
The Annual Met Gala was held earlier this year in New York City, however the 2015 Met Gala was no ordinary Met Gala. World peace was solved at the 2015 event, and there were pictures to prove it. Yes, this event saw Lady Gaga, Madonna and Katy Perry pose for multiple photographs together — stop rubbing your eyes you didn't read that wrong. After 4 years of a very public "fallout" between Gaga and Madonna and an unofficial "rivalry" between Katy Perry and Gaga since 2013, everything was put to bed and fan bases united.
8. Lady Gaga performs at European Games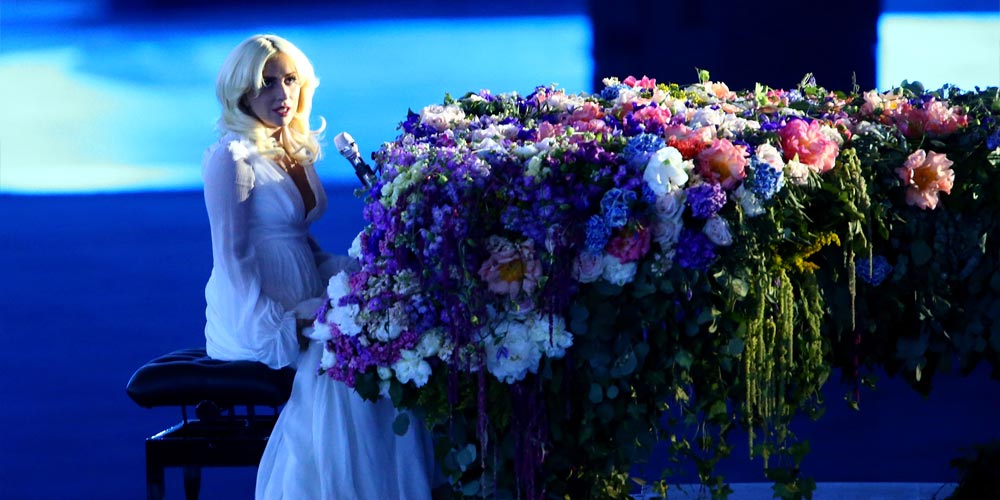 via gagaimages.co
One of the most powerful moments in Gaga's year came when she made a surprise appearance at the 2015 Baku Games. The huge stadium and millions watching at home had no idea Gaga was lined up to perform at the ceremony, but when she emerged behind a piano made of flowers (queen!) she blew them away with her beautiful rendition of John Lennon's "Imagine."
9. Lady Gaga wins Icon songwriter award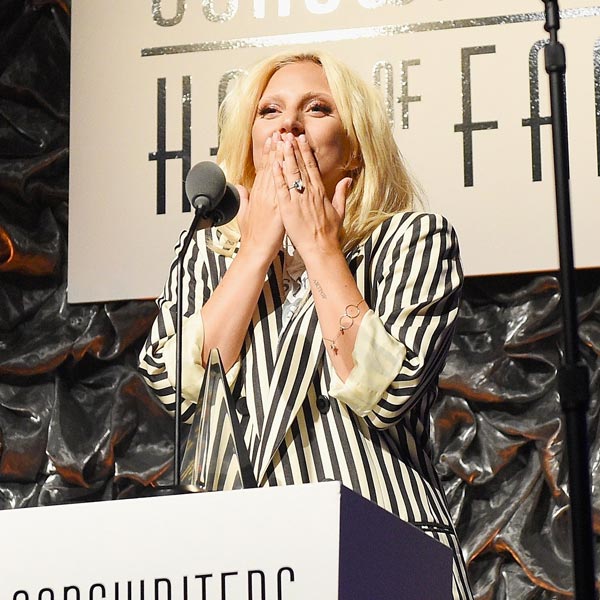 via gagaimages.co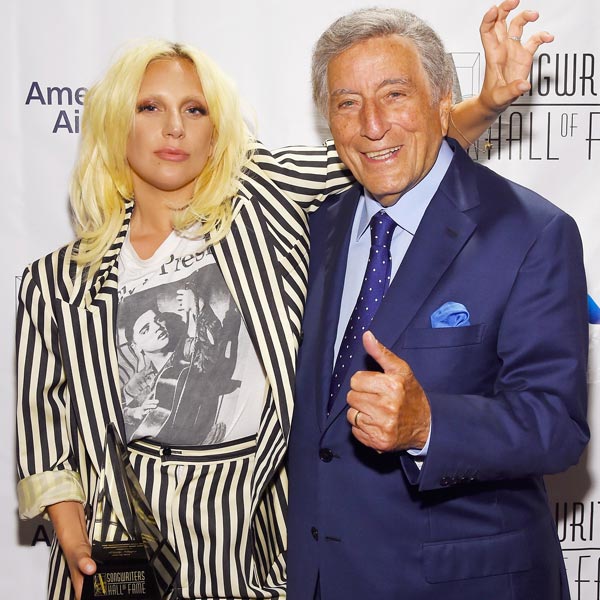 via gagaimages.co
Little Monsters already know Gaga is an extremely talented songwriter... which is why we own her entire discography, however this year her skills were recognised at the highest regard when she was awarded the Contemporary Icon Award by the Songwriter's Hall Of Fame.
10. Lady Gaga performs with U2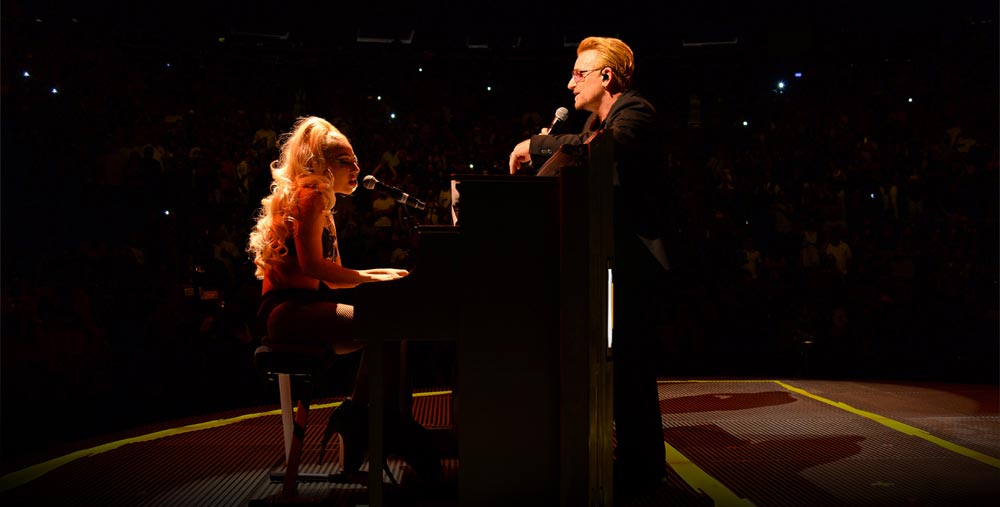 via gagaimages.co
In late July musical legends came together to deliver a spectacular, yet surprising, performance to thousands of fans in New York City. The legendary band U2 were performing at Madison Square Garden during their world tour and who just happened to be in attendance? Why, Lady Gaga, of course. Bono himself brought Gaga on stage to perform a unique rendition of "Ordinary Love" — the stadium went wild as did thousand who later watched the performance online. During the performance Gaga was wearing her iconic Alexander McQueen heels, previously worn in the Bad Romance video... it's safe to say that was the highlight of the evening.
11. Brandon Maxwell debuts his first collection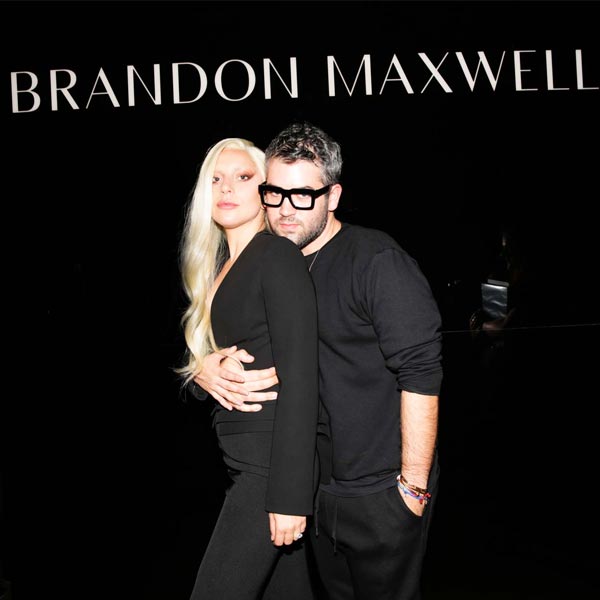 via vmagazine.com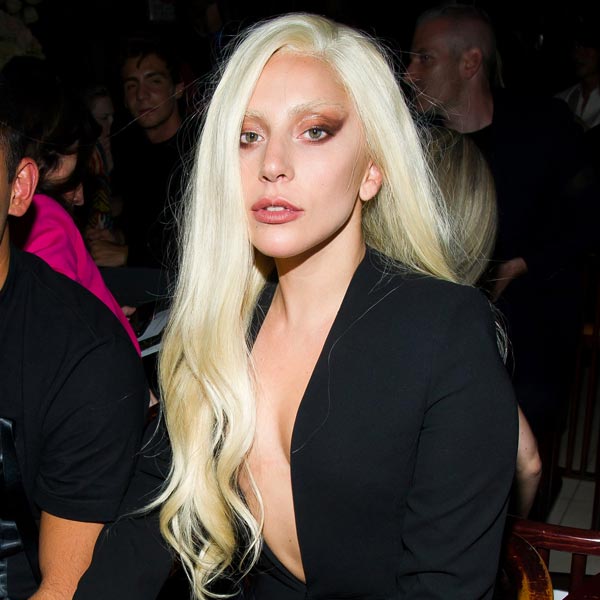 via gagaimages.co
Brandon Maxwell, Gaga's long-term close friend and stylist, made his New York Fashion Week debut this year. During the show he displayed his incredible work to a VIP-filled crowd, his vision received applause throughout the fashion community, but his biggest support came from Gaga herself who attended the show wearing some of Brandon's finest attire... and providing us with some sickening looks, to put it simply, yaaass Gaga and Brandon!
12. Lady Gaga and Diane Warren collaborate on "Til It Happens to You"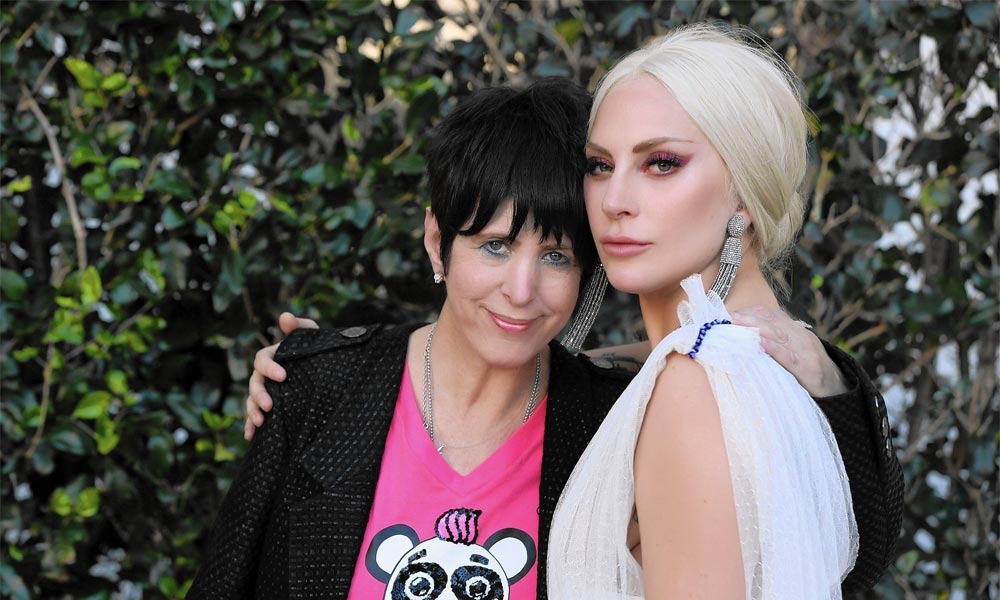 via latimes.com
This year Gaga announced that she would be collaborating with the legendary, Oscar nominated songwriter Diane Warren on the soundtrack for The Hunting Ground documentary, which focuses on the college campus rape, which is sadly a topic close to Gaga's heart. In order to compliment the documentary and draw attention to this important issue, Diane and Gaga wrote and recorded one of Gaga's most emotional and powerful songs ever "Til It Happens To You." To this day the track has received acclaim from both fans and critics, and in December was nominated for a Grammy award.
13. Lady Gaga presents at the Emmys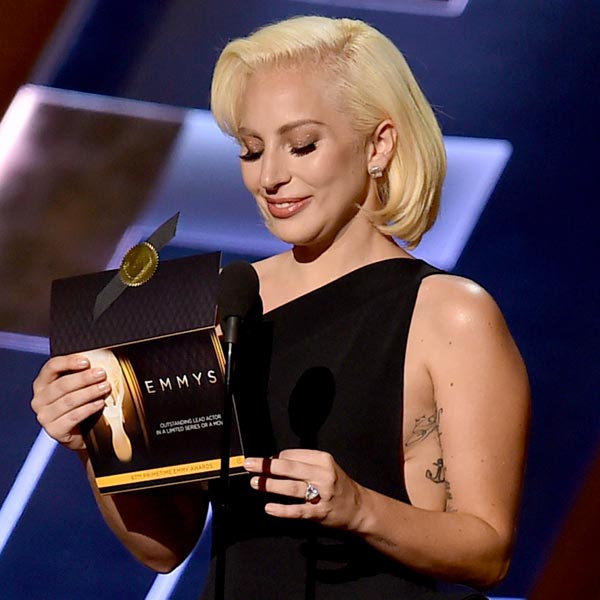 via gagaimages.co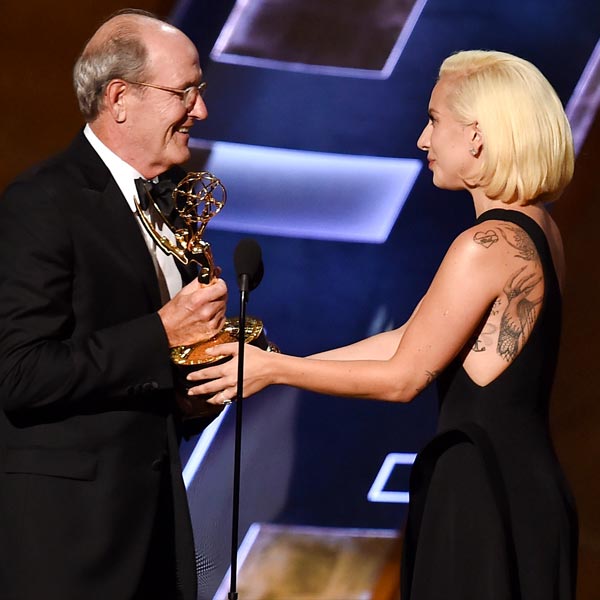 via gagaimages.co
Little Monsters couldn't wait to see just how Gaga would present herself when she announced that she would indeed be attending and presenting at the 2015 Emmy Awards in Los Angeles. But it wasn't because of her potential outfit, this time Gaga was attending as an actress and for the first time would be publicly rubbing shoulders with her new Hollywood peers. Gaga arrived on the red carpet looking absolutely flawless in one of her most simple looks to date — it wasn't exactly "Gaga," but we were certainly here for it. She went on to present an award to Richard Jenkins who totally fangirled over her on stage.
14. Lady Gaga stars in Tom Ford runway video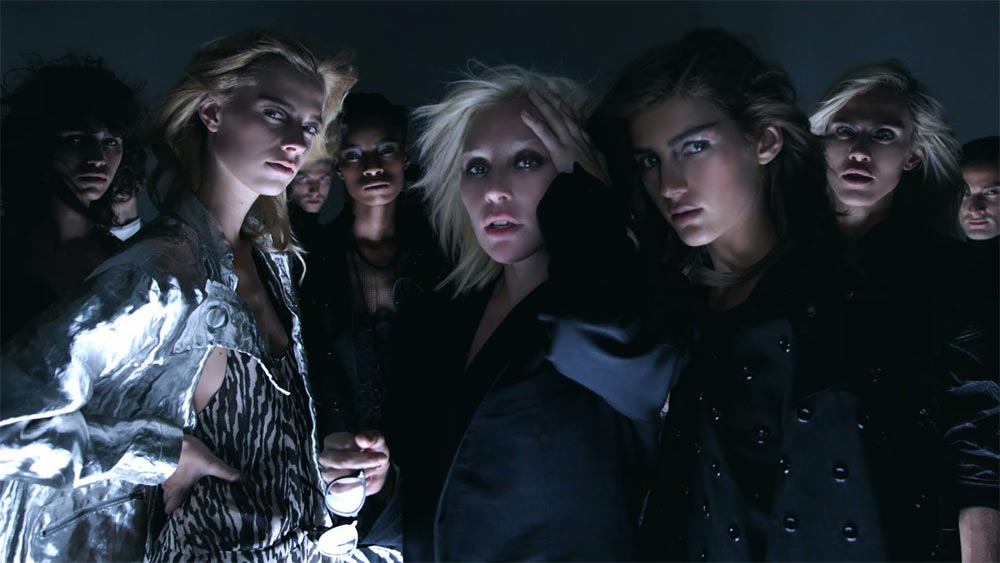 YouTube
In October, Gaga revealed her collaboration with legendary fashion designer Tom Ford as part of his New York Fashion Week 2015 collection. The pair created a music video, with Gaga at the helm, displaying his latest collection whilst Gaga belted out the classic "I Want Your Love" by Chic -- the salvage was beyond comprehension. Before Little Monsters knew what the #FunkThePunk meant the speculation went into overdrive, was this the lead single for LG5? The answer was no, but we were more than happy with the end result.
15. American Horror Story: Hotel premieres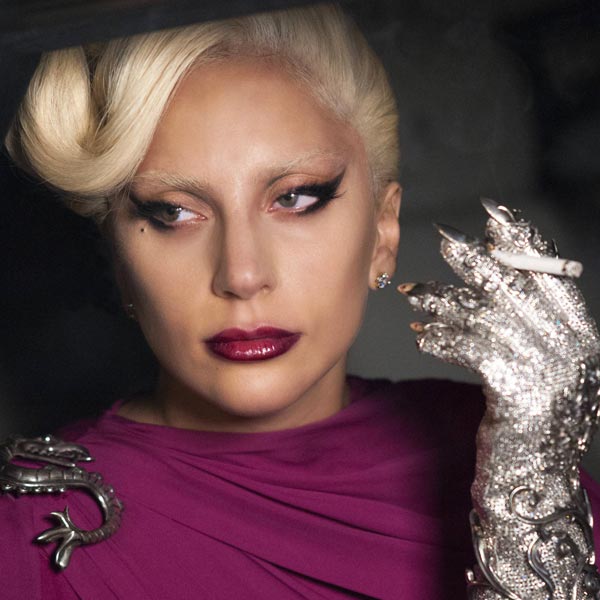 FX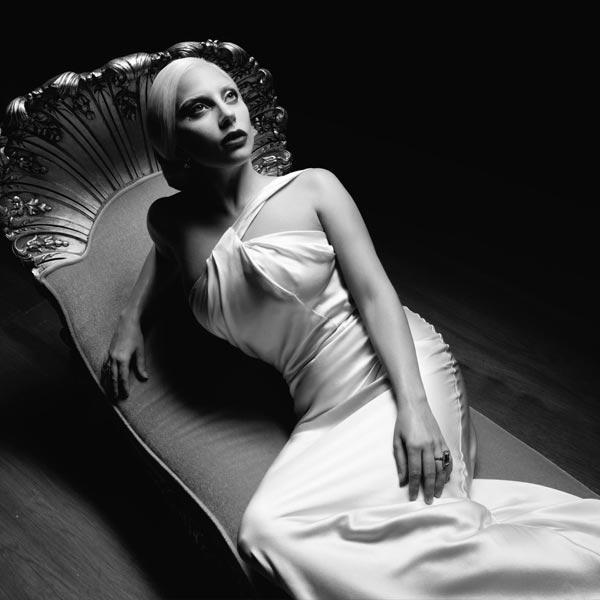 FX
In October, after 8 months of excitement, the wait was finally over... Gaga was going to be making her acting debut on American Horror Story: Hotel! At this point the only glimpse we had of the highly anticipated series were a few on set snaps and the trailers (which didn't exactly give much away). On the opening episode Gaga (literally) slayed and shut down her critics who praised her acting skills, and continue to do so. The episode became one of the networks most watched broadcasts ever, bringing in a whopping 12.17 million viewers overall.
16. Lady Gaga wins at National Arts Awards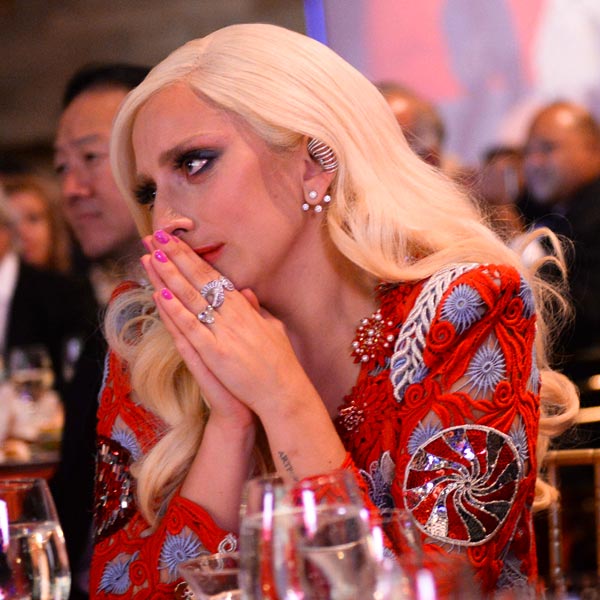 via gagaimages.co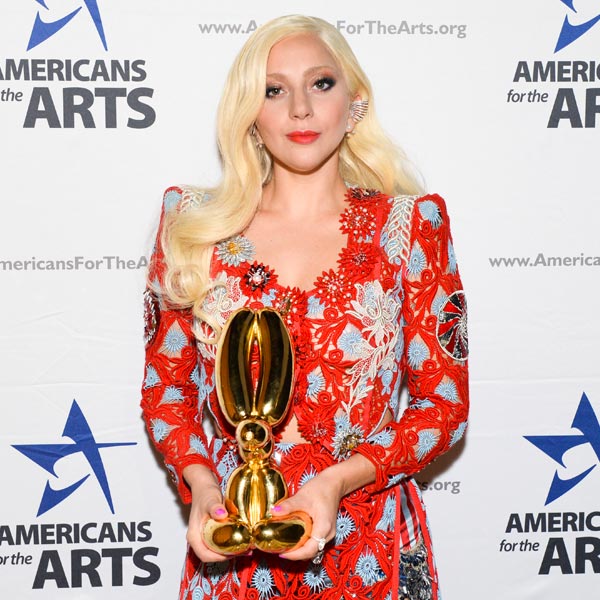 via gagaimages.co
On October 19th the Americans for the Arts held the The 2015 National Arts Awards where they awarded Lady Gaga with the "Young Artist" award for deep commitment to art and extraordinary achievement. This award carries great prestige and Gaga accepted the Jeff Koons-designed trophy looking flawless in Marc Jacobs.
17. Lady Gaga speaks at Yale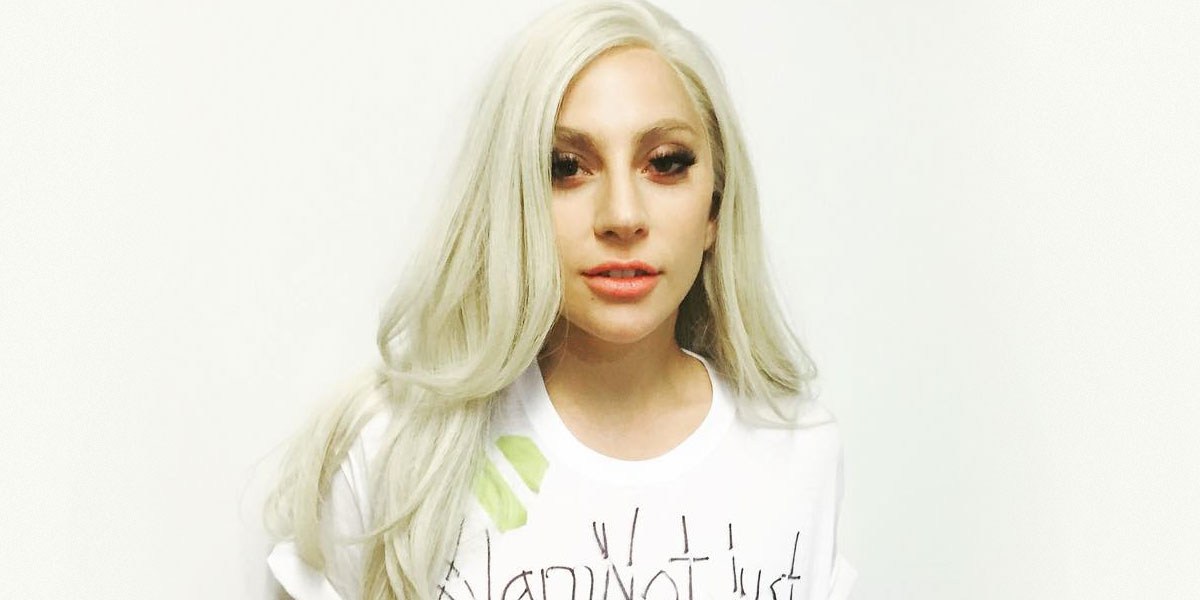 Lady Gaga via Instagram
Yet another inspiring moment this year came when Gaga and her mother's Born This Way Foundation teamed up with the Yale Center for Emotional Intelligence to host the "Emotion Revolution" summit. The aim of the event was to bring awareness to the critical role emotions play in young people's lives today, a topic Gaga has personal connection with. One of the best moments of the event came when Gaga gave a speech about her own experiences with emotional issues and how we can help solve them, her words were heard by a packed out auditorium at Yale and millions online.
18. Lady Gaga scores Grammy nomination
As mentioned earlier, Lady Gaga's latest song "Til It Happens To You" was nominated for a Grammy Award at the 58th Annual Grammy Award in the category for "Best Song Written for Visual Media." The Diane Warren-penned track is part of the soundtrack for The Hunting Ground documentary, a film which highlights the current epidemic of college campus rape. This is Gaga's 17th Grammy nod and potentially her 7th win — it's safe to say Little Monsters will be bringing out their Alejandro prayer candles on the night of the ceremony.
19. Lady Gaga earns first Golden Globe nomination
In October, Gaga made her first major acting role debut on television, and just two months later it was officially announced that Lady Gaga had been nominated for a Golden Globe! Little Monsters and American Horror Story fans rejoiced at the news along with Gaga, she may have some stiff competition in the category, but just to be recognised by the academy alongside her nominees is a win in itself.
20. Lady Gaga honors Frank Sinatra
via gagaimages.co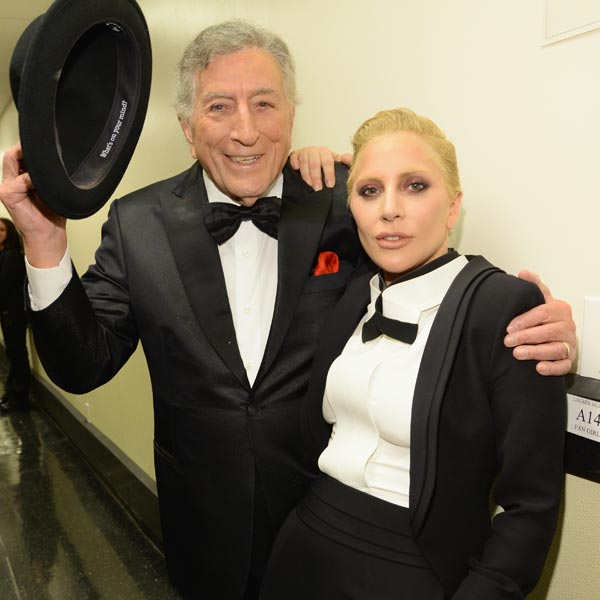 via gagaimages.co
Once again Gaga went back to the classics to provide yet another outstanding performance this year. On December 2nd, Gaga took to the stage alongside Tony Bennett, John Legend, Alicia Keys and many others at Sinatra 100 — An All-Star Grammy Concert, but it was of course our own Gaga who stole the show with her powerful rendition of Sinatra's signature tune, "New York, New York."
21. Lady Gaga named Billboard's Woman of the Year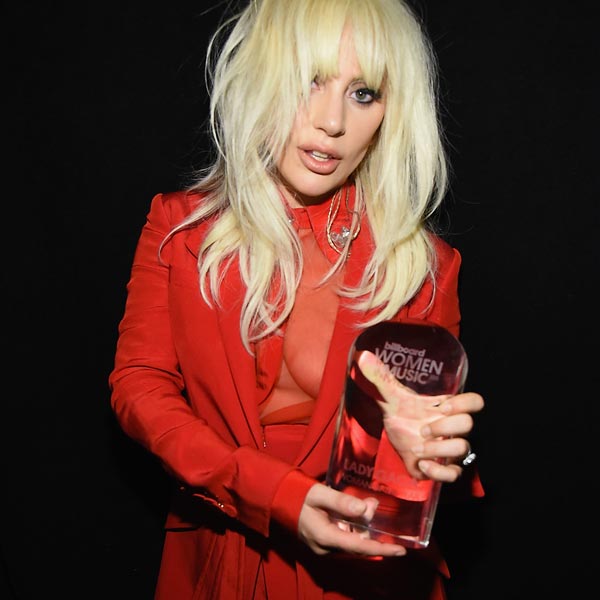 via gagaimages.co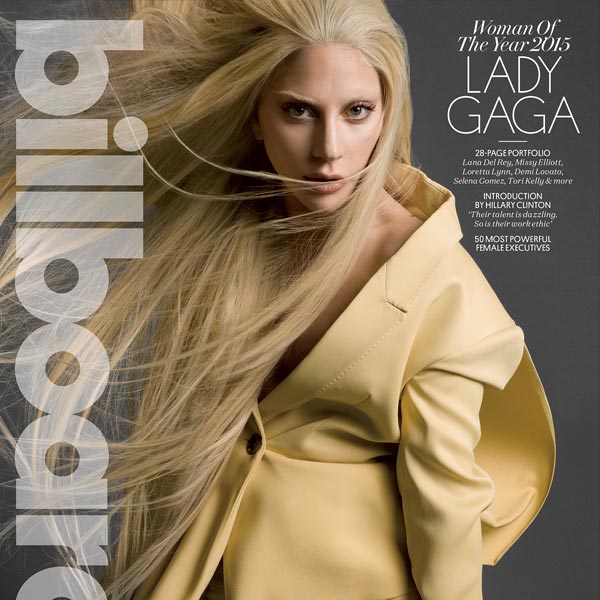 Billboard
One of the most important and satisfying moments of the year came when Billboard announced that their 2015 Woman Of The Year title would be awarded to the one and only, Lady Gaga. Even though Gaga has released no new music this year, Billboard recognised what Little Monsters already knew: 2015 has been an incredible year for Gaga and her career, from multiple high-prestige nominations and wins, new and successful career ventures, relentless charitable work and of course multiple stellar performances — this award couldn't have been awarded to a more deserving artist. On December 11th in New York City Gaga was presented with the award by her mother as the rest of her family, including her grandmother and fiance, watched on from the A-list crowd. Gaga accepted the award with an emotional speech about the difficulties for women in the music industry, along with an outstanding performance of her latest song "Til It Happens To You." Billboard celebrated Gaga's title with a Billboard magazine cover shoot which provided us with enough YAAAAASSS moments to take us right into 2016!