Lady Gaga graces the cover of the November issue of Elle magazine! Photographed by Ruth Hogben and Andrea Gelardin and styled by Nicola Formichetti, the singer-turned-actress looks stunning in Gevenchy and Balenciaga as she poses on the beach outside her Malibu home.
Gaga is one of Elle's annual Women in Hollywood honorees alongside the female cast of Black Panther, Sarah Paulson, Keira Knightley, Yara Shahidi and Charlize Theron.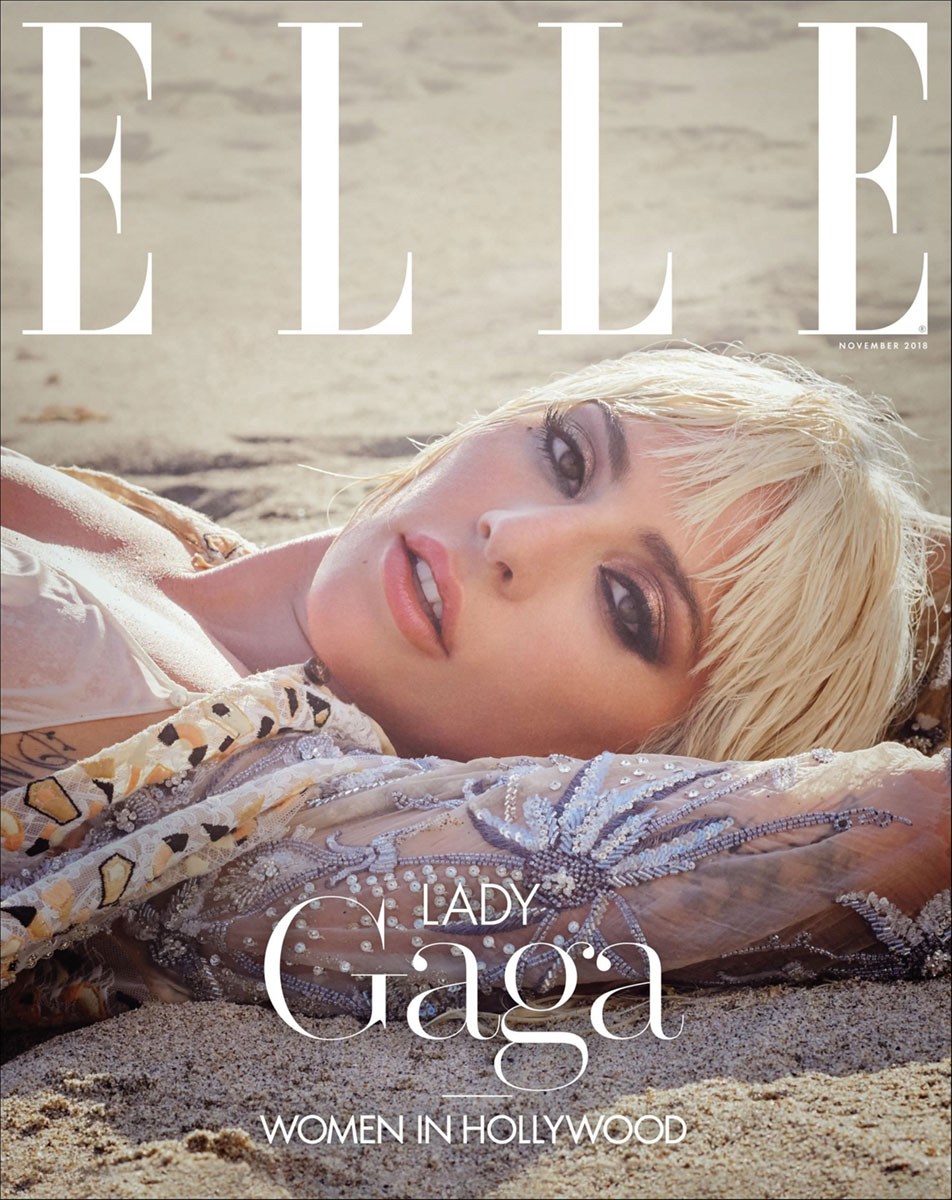 On her character Ally in A Star Is Born:
When I watched the film for the first time I said, "Oh my gosh, I thought she was really sad at the end of the movie, but I didn't realize how sad she really was at the beginning." She's really kind of a depressed girl. She works as a catering girl. She has her friend Ramon, who is very important to her. She takes care of her dad at home and takes care of all the drivers who come and have breakfast in the morning. But she's truly given up on herself as a musician.
On her vocal teacher she met when she was 14:
I remember we were talking one day—we used to talk a little bit during our lessons, because we liked each other so much—and I said, "I just don't know how I'm gonna make it." I was taking meetings with entertainment attorneys and knocking on people's doors, trying to get them to listen to demos that I made on a four-track Tascam cassette player, and he said to me, "There can be a hundred people in the room, and 99 of them won't believe in you, but all you need is one."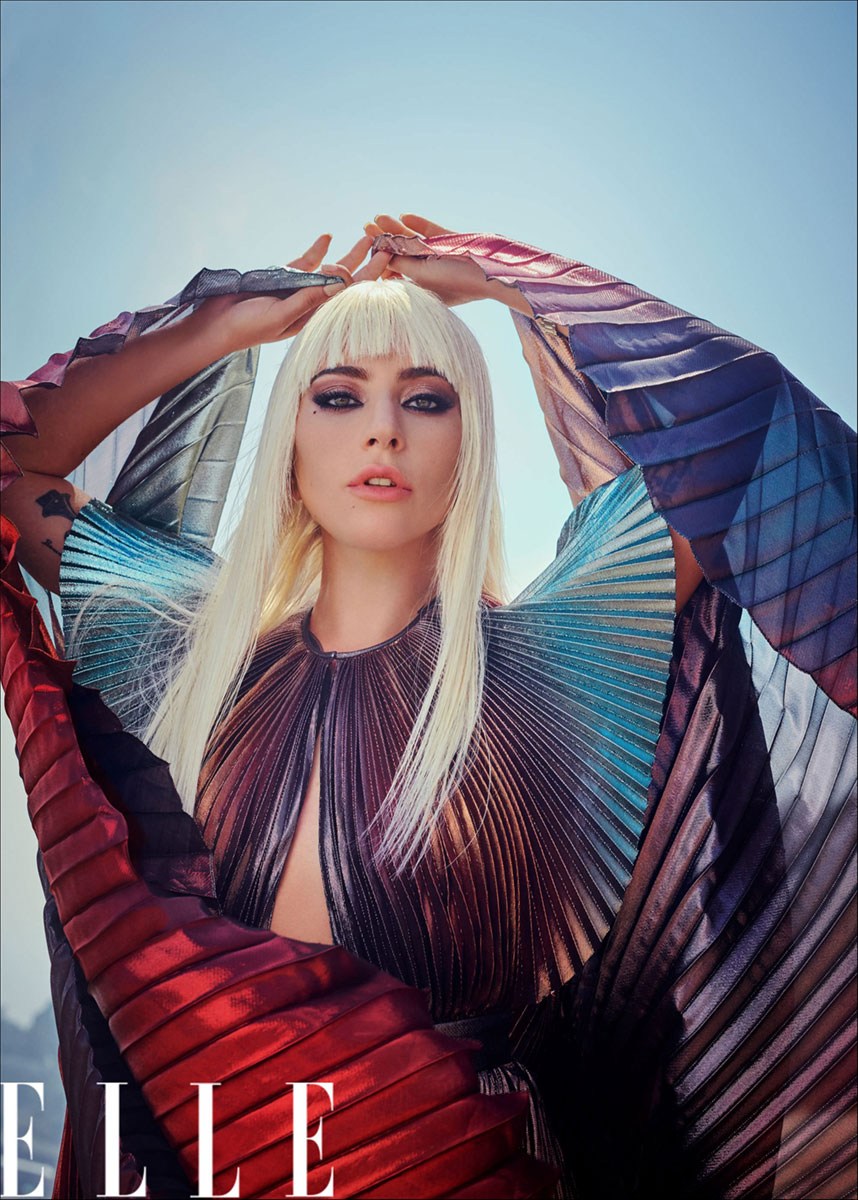 On how fame affects relationships:
Success tests relationships. It tests families. It tests your dynamic with your friends. There is a price to stardom. I can't make music or act without using and accessing the pain that I have in my heart. I mean, what better place to put it? Otherwise, it's of no good use.
Click here to read the full cover story and be sure to pick up your copy of the issue, on newsstands on October 23.