Lady Gaga, an avid supporter of Hillary Clinton, was photographed outside New York City's Trump Tower protesting Donald Trump's stunning upset victory for the U.S. presidency. Upon hearing the news, the singer got out of her car and stuck a "Love Trumps Hate" sign on the side of a sanitation truck in protest of the Republican business mogul.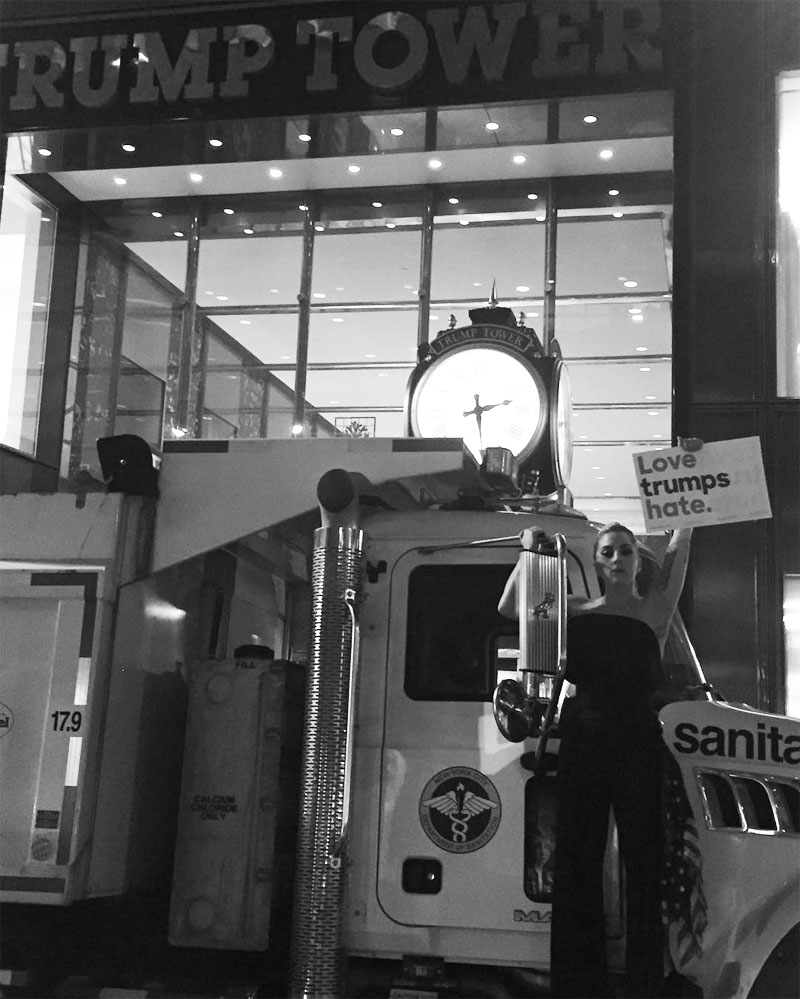 Lady Gaga / Instagram
"I want to live in a Country of Kindness," she told fans. "He divided us so carelessly. Let's take care now of each other."
Lady Gaga made headlines last week when she voiced her opinion of Trump on a Japanese talk show. "Our Republican candidate has done, unfortunately, a good job of dividing the country in order to promote his campaign," she said. "And what needs to be done now is that we need to come together with compassion, and love, and dignity as a country and restore democracy and everything that our country is about which is welcoming people and taking care of them, giving them an opportunity."
Related: Lady Gaga Stops By NYC Bar To Comfort Fans Following Trump's Upset Victory
The singer-songwriter also spoke at Hillary Clinton's final rally in North Carolina just hours before the polls opened on Election Day, urging Americans to "fight for your future" and support Clinton.