If you're a Little Monster, you already know that Lady Gaga and her family are very Italian – her father Joe Germanotta even owns an Italian-American restaurant in the heart of New York City. The family-run place has been recognized worldwide, and now you can have a taste of "Joanne Trattoria" in your own home!
A collection of recipes and anecdotes called "Joanne Trattoria Cookbook" is set for release on November 22nd and features a foreword from Gaga herself.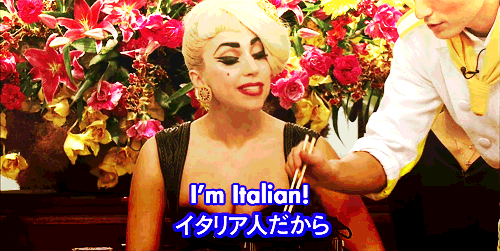 "Family, food, and love are the foundation upon which Joe Germanotta and his wife, Cynthia, raised their daughters, Natali and Stefani," the description reads. "Named for his sister who died of Lupus three months shy of ther 20th birthday, their family-run restaurant is built on those same fundamental principals. In the pages of this cookbook, Joe has collected recipes and entertaining anecdotes inspried by his world famous restaurant."
Click here to pre-order "Joanne Trattoria Cookbook" on Amazon!