Lady Gaga graces the cover of Hollywood Reporter's Actress Roundtable in a stunning photo with fellow actresses Glenn Close, Kathryn Hahn, Nicole Kidman, Regina King and Rachel Weisz. The women sat down to talk about Hollywood and their latest film roles as part of THR's annual gathering of six leading actresses.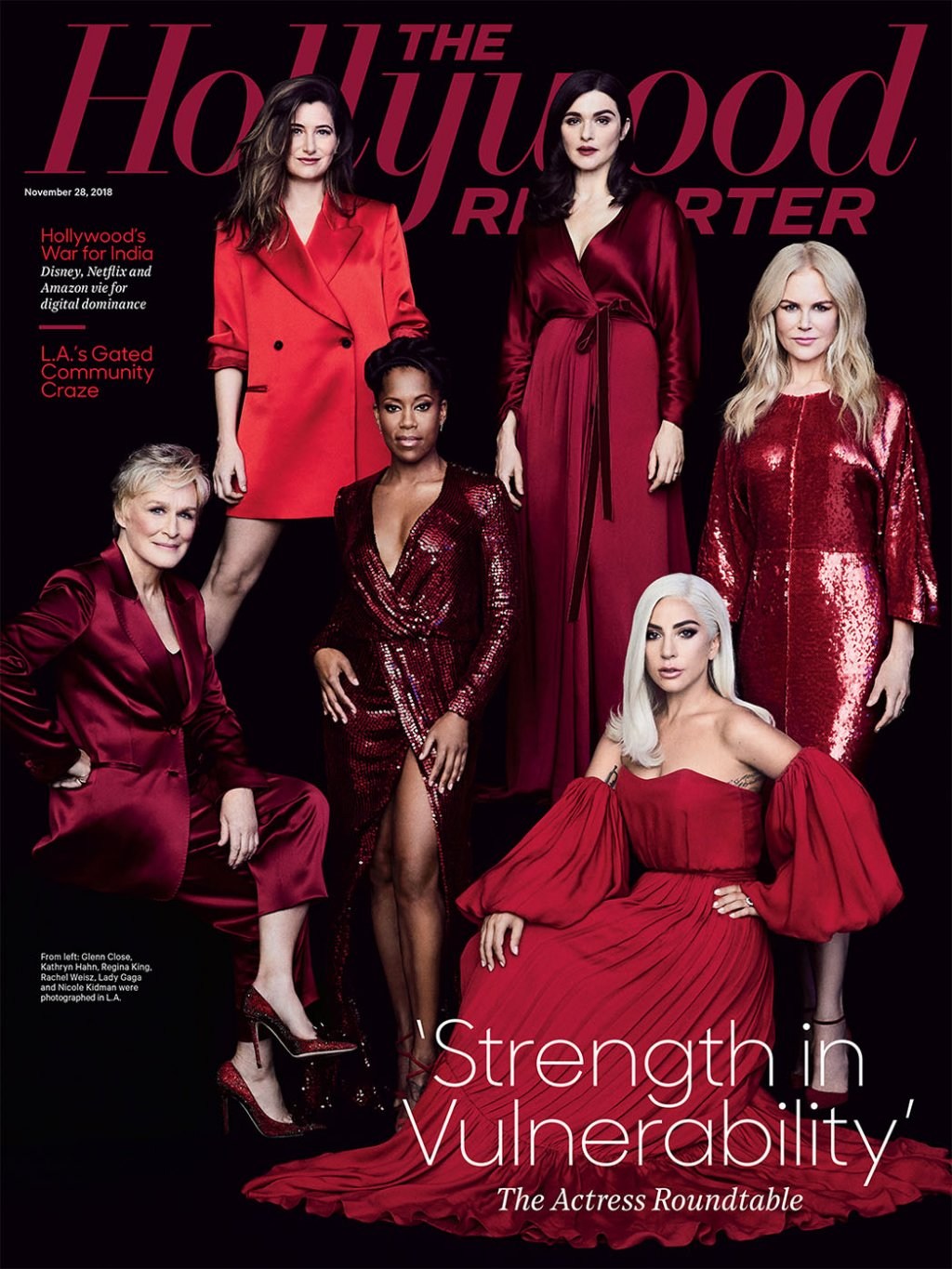 "What I really admire about what you all do—because this is new for me—is the places that you have to go to, deep, deep down every time, to play a role," Gaga told the women. "When I'm onstage performing and doing music, I have the audience. It's like this adrenaline rush, and I'm talking to people and shouting at them. But when you are acting, there is no way that you're not going to the depths of who you are, into a very scary place. I just have to commend each and every one of you for it. Because I still feel like I am recovering from playing this role."
Watch a preview below and check back in January when the full interview airs on SundanceTV.