For Lady Gaga's 31st birthday this year, we here at team Gaga Daily faced a challenge. How do we pull together something she'd like, something she didn't already have, and something we hadn't already made for her? What do you get for the woman who has everything? Well, we decided to make it something unforgettable — something that would have strong meaning to her history as an artist and her journey with us.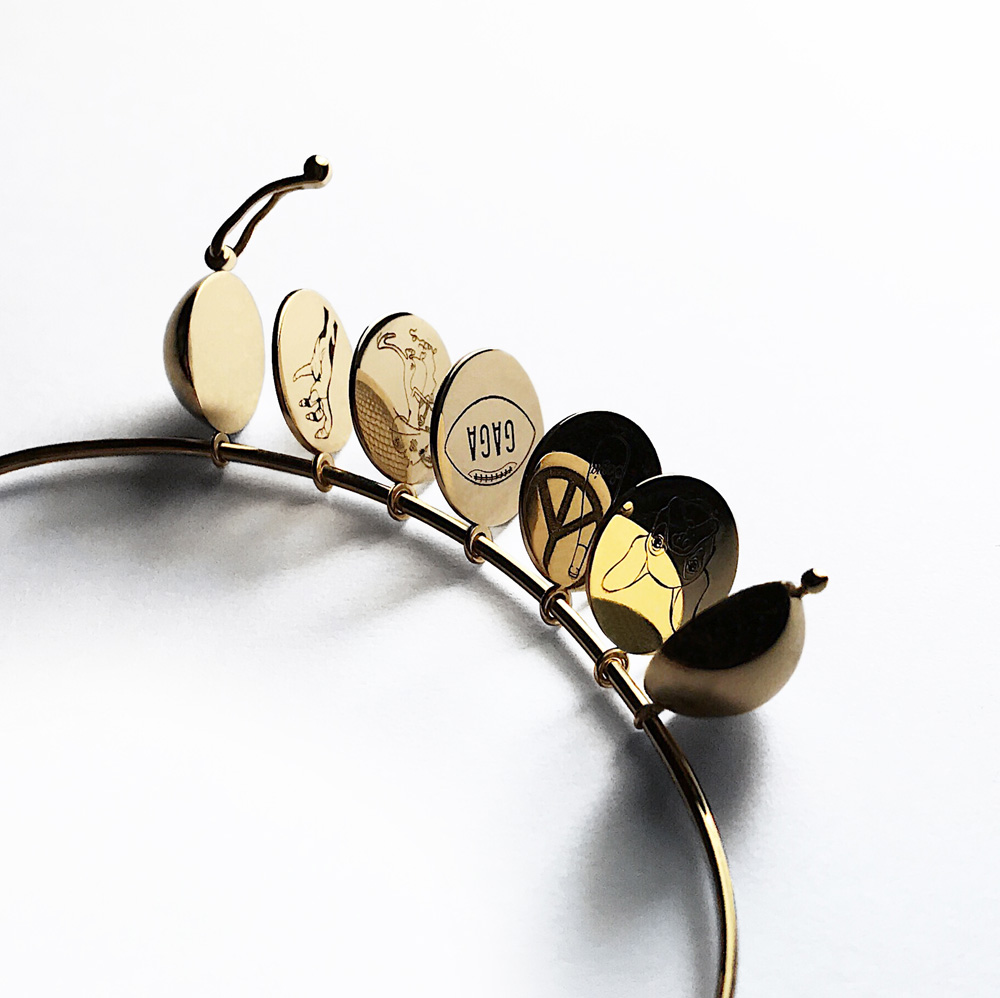 We teamed up with our friends at Anima Jewels to create this gold and diamond bracelet featuring ten charms, each with engraved symbols that we feel mean a lot to Gaga. The charms fold up into a little gold dangle, affixed with a chic clasp, and are accented by two morganites and a diamond.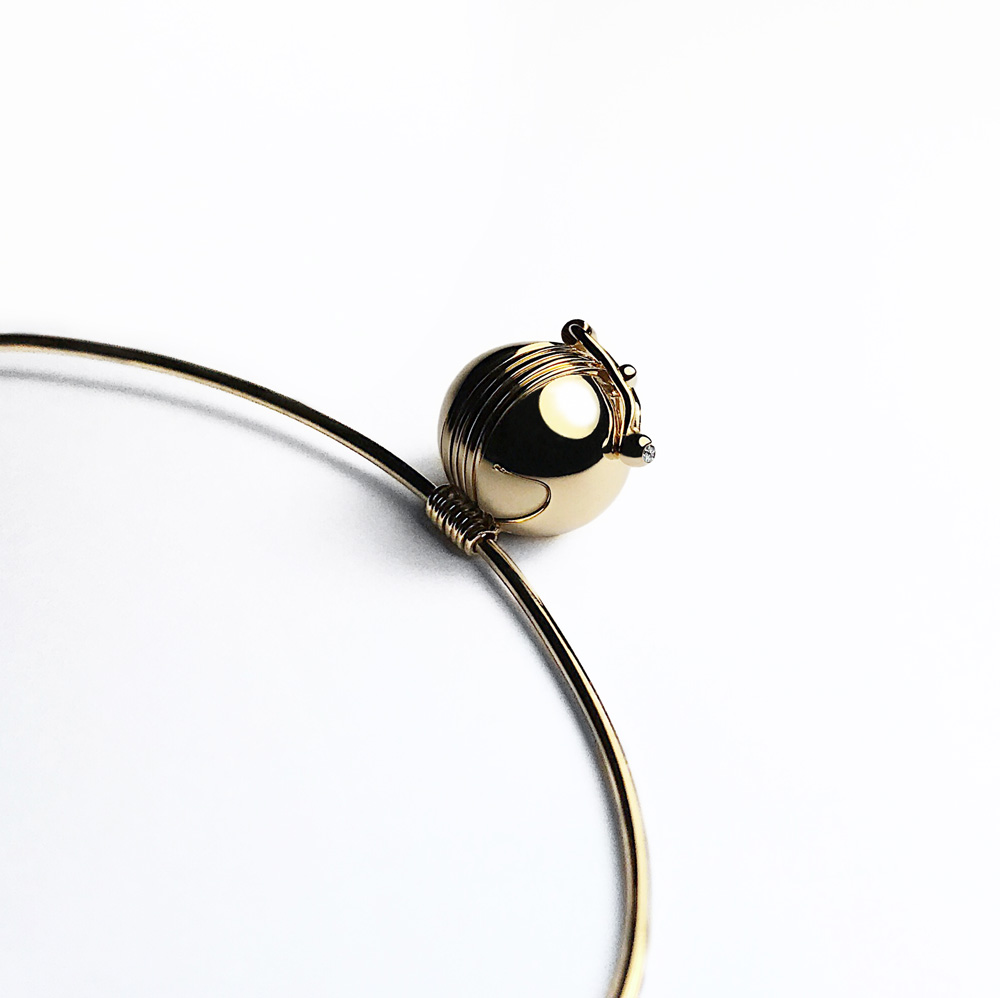 The charms display: a pink hat representing Gaga's late aunt Joanne and the new album, a trumpet as a symbol Gaga's friendship with Tony Bennett, a football representing the biggest performance of Gaga's career, the survivor sign, the peace sign, a bottle of Pinot Grigio representing Gaga's best friend Sonja, a portrait of her dog Asia, the monster paw sign — the international symbol of Little Monsters everywhere, a disco ball representing Gaga's career beginnings, and a replica of Gaga's mouse tattoo symbolizing her little sister "mouse" Natali and her family.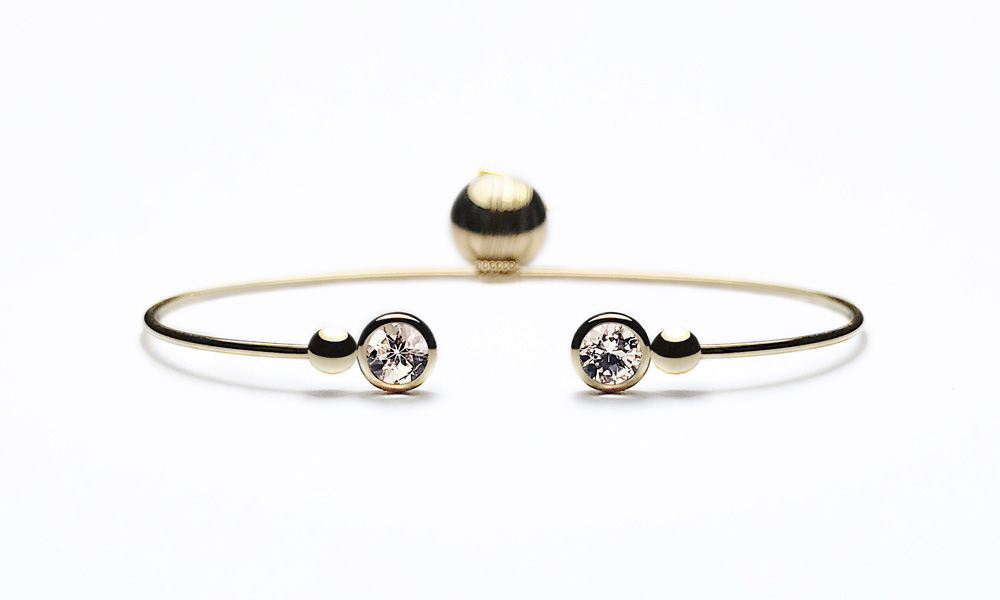 We hope LG will wear it and open it whenever she needs a reminder of her favorite things!
Be sure to follow @animajewels and @gagadaily on Instagram.