Lady Gaga and Taylor Kinney go nude for the latest issue of V Magazine, which Gaga guest-edited herself, Yahoo! reports. On cover 14 out of 16, the couple pose wearing nothing but paint for a sexy selfie after "making love on a canvas for peace."
"Since we first met, Taylor's been drawing and painting all over me," Gaga wrote in her editor's letter. "Years ago, when we were secretly living in San Diego and crashing on the floor of a beach shack, we never wore shoes. He told me he wanted to make love to me on a canvas."
Gaga continued: "I asked Taylor to collaborate with me on a project to raise money and awareness about mental illness, and he immediately brought my attention back to this idea.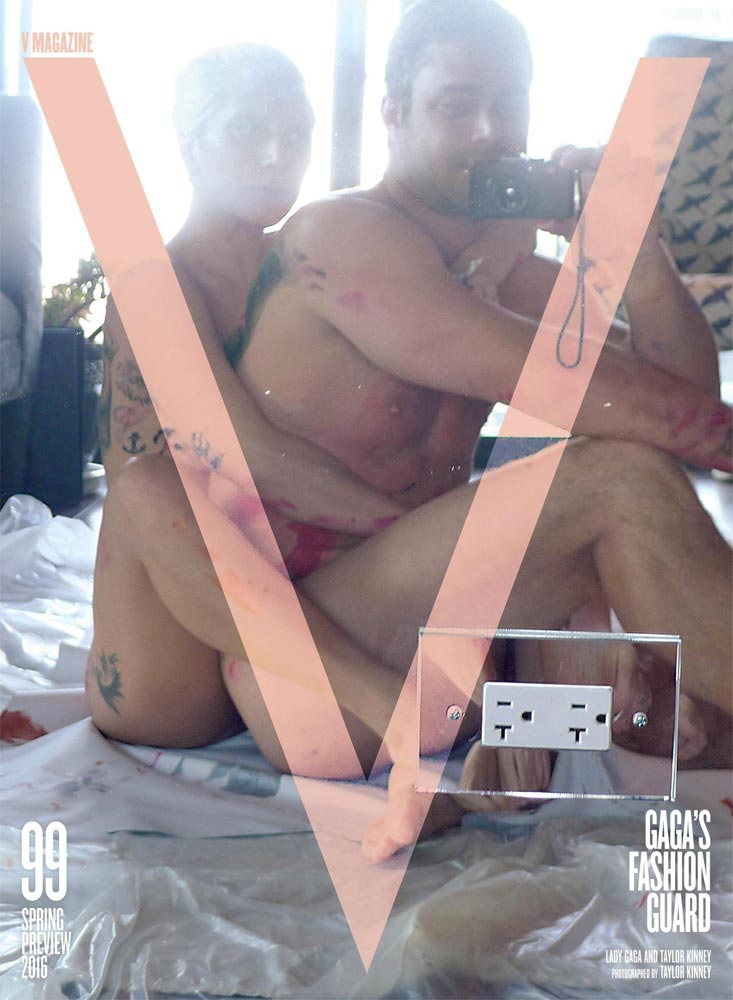 "We made love on the canvas on a Sunday in Chicago. We made love amidst chaos. We talked about shootings. We made love amidst terrorism. And we talked about how people's hearts are also suffering all over the world as they watch and witness a swell of violence. We made love amidst violence. During tumultuous times, we hope everyone in the world will see this and be reminded to love each other wildly, generously, totally, colorfully, without fear and with compassionate hearts. We made a galaxy of endless colors with only brief, black holes of emptiness that are then filled by each other."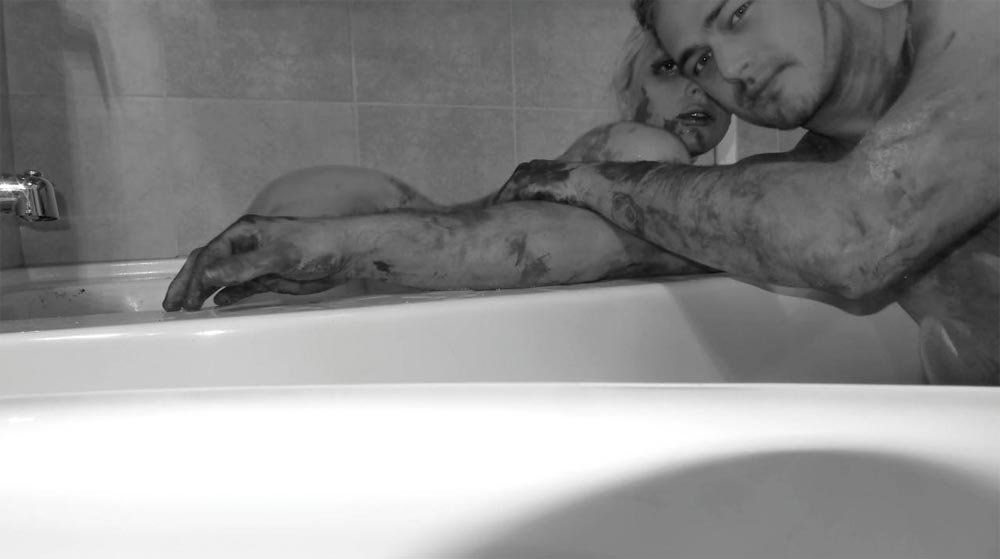 All proceeds from the sale of the issue will benefit Lady Gaga's Born This Way Foundation, helping fund "cutting-edge, social-emotional intelligence research."