Lady Gaga took the stage in front of Los Angeles' City Hall to honor those lost in the Orlando mass shootings at Pulse nightclub on Saturday night. Dressed down in all black, Gaga gave an emotional speech calling the shooting "an attack on humanity itself" before she read the names of those lost.
"I know that you have all been feeling a tremendous range of emotions, since we've all heard about this horrible hateful attack on Orlando and on your and our community," Gaga said. "As we have now witnessed the largest mass shooting in American history, I can't help but feel that this level of hatred, like all prejudicial crimes, this is an attack on humanity itself. This is an attack on everyone. Tonight, I gather humbly with you, as a human being, in peace, in sincerity, in commitment, in solidarity, to take a real moment and mourn the tragic loss of these innocent, beautiful people."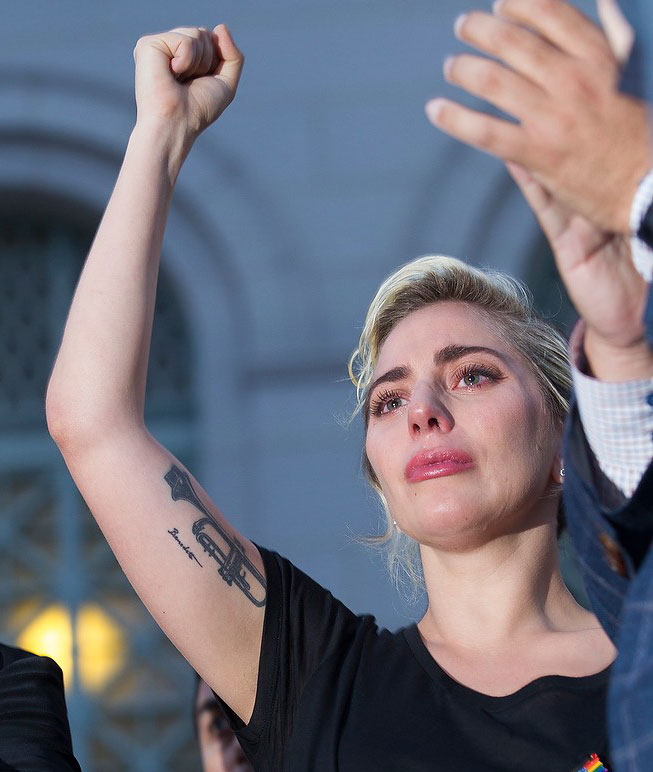 Brian Feinzimer for LAWeekly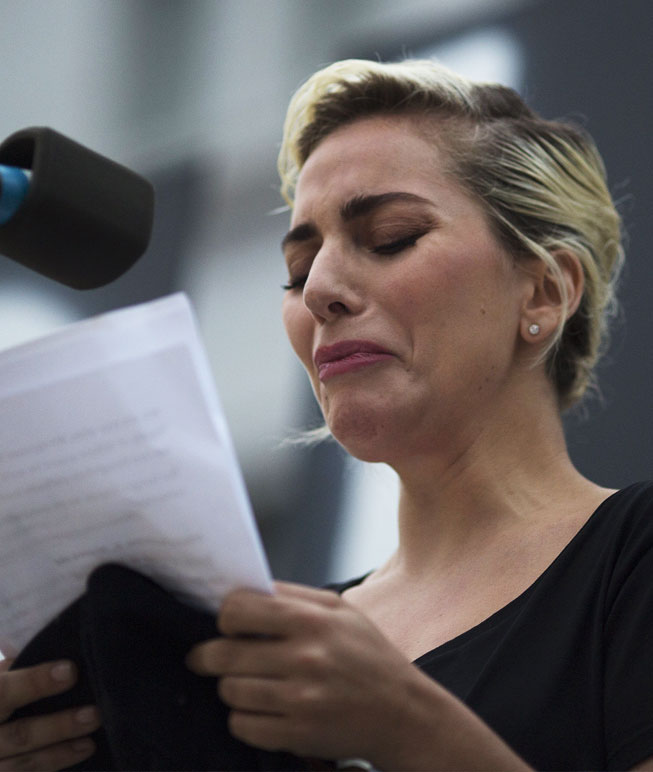 gagaimages.co
She continued: "Let's all today pledge an allegiance of love to them and their families who are suffering so deeply. They are sons and daughters, they're fathers and mothers, they are all our brothers and our sisters. But tonight I will not allow my anger and outrage over this attack to overshadow our need to honor those who are grieving truly for their lost ones, lost members of the LGBT community."
Read also: Lady Gaga Supports LGBT Youth At 'Cheek To Cheek' Show In Connecticut
"I hope you know that myself and so many are your allies," Gaga added. "Not only me but everyone here, we represent the compassion and loyalty of millions of people around the world who believe in you. You are not alone."
The Los Angeles vigil was one of the many events held to remember the victims of Sunday's attack at Pulse night club where a gunman killed 49 and wounded 53 more in the deadliest mass shooting in modern American history.