Lady Gaga is the guest-editor of sixteen versions of V Magazine's new issue, and for version #10, she collaborated with the cast of American Horror Story: Hotel on an improvised photoshoot with Chadwick Tyler.
For the cover interview, Gaga sat down with none other than James Franco to speak about the show, the past, and, of course, the new album.
"I've been writing a lot for the past year," Gaga said. "[American Horror Story] has really affected my voice, I have to say. I'm using my listening from acting in my music more, which is crucial because it's music. Who knew I could listen even more? It's amazing to even talk about. There's a tremendous freedom and a recklessness, but there's also a sophistication in the show. There's a lot of liberation, but it's a very chic liberation. Here's what I will say: when I wasn't working on the show I was truly miserable because I had no safe house to get out any of my vices. Now I have a safe house for my vices so when I'm making music I just have a lot more clarity. I have a little less of an instinct to be reckless with my music now because I'm reckless in other places."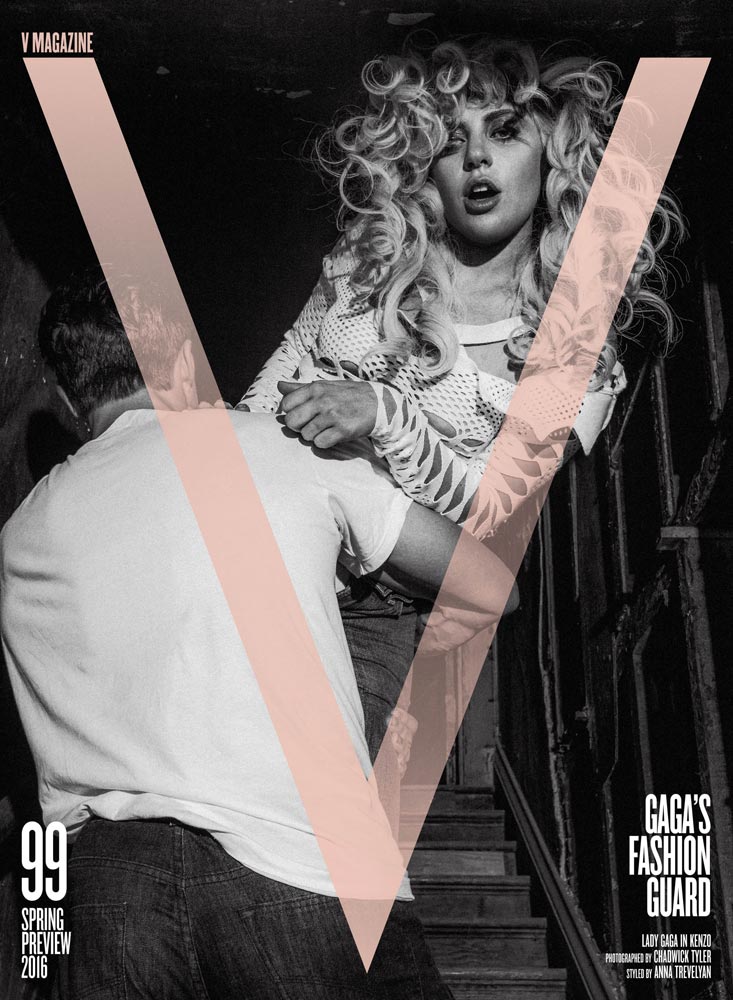 V Magazine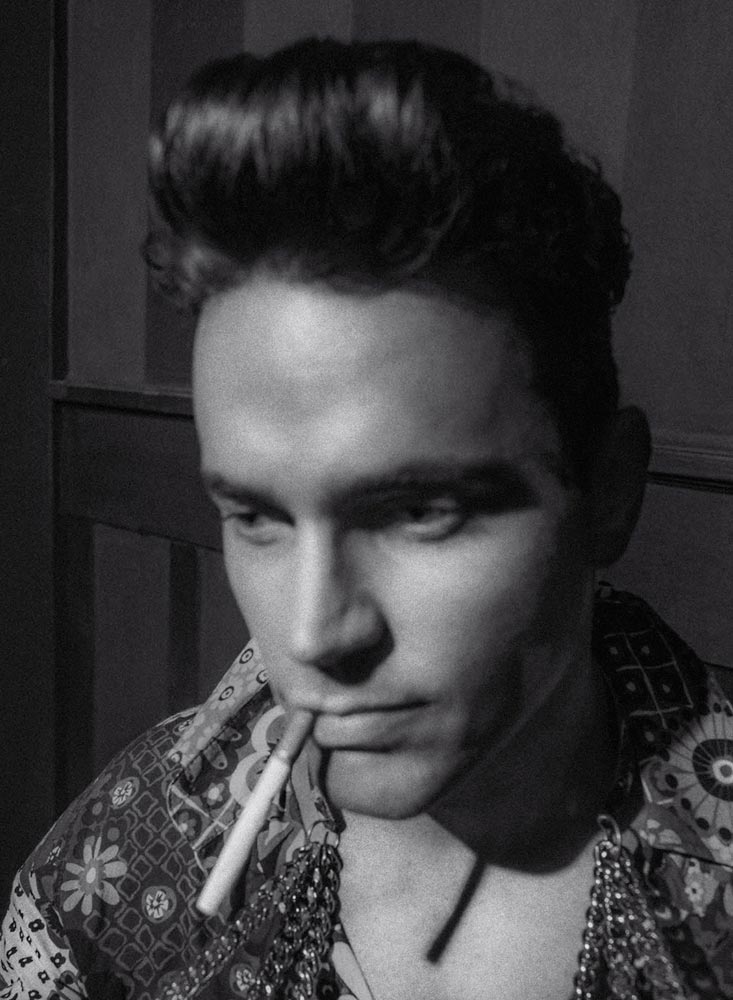 V Magazine
She continued: "So now I'm thinking more about what it is I want to say and what I want to leave on Earth. It's less an expression of all my pain. There will be some of my pain on the record for sure, but it will be more than that. My last album was riddled with a ton of pain. That whole record. It's almost like you couldn't even get to what it is. Now, the show gives me an outlet to put things somewhere, so when I get to the piano I'm in a deeper place already. I have something completely other to explore.
Head over to vmagazine.com to read the full interview.