Hey there! Thank you for coming to my profile page
Okay, my name is Adrian Paul Lopez Garcia, but my friends call me Muh. I'm 16 and I live in Mexico.
I'm a really odd person. Most people, including my family, think I'm crazy.
I have a major obsession with Lady Gaga, Lana Del Rey and The Killers. I also love Frank Ocean, My Chemical Romance...
My favorite TV Shows are Ugly Betty, Avatar and F.R.I.E.N.D.S.
My favorite movies are The Dark Knight Rises, Mean Girls, The Perks Of Being a Wallflower, Black Swan, 50 First Dates
I like to read a lot.
I aspire to be a Psychologist or study Audiovisual or Scenic Arts.
My biggest dream is to live in NY and to meet Gaga ofc.
Omg this is so awkward Idk what else to write
If you would like to know anything else about me just send me a message
or visit my web profiles:
TWITTER TUMBLR INSTAGRAM FACEBOOK LAST.FM
I know I have no social life
Here's some pics of me
Don't judge my ugliness please
This is my bf and the monsters I met a the BTWB, we are in the Monster Pit after waiting 9hrs
anyway it was the best day of my life
Oh I'm also in love with Emma Watson & Logan Lerman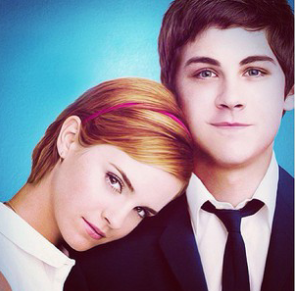 Okay bye, add me and let's be best friends forever
You are flawless just for coming to my page