HELLO ALL OF MY BEAUTIFUL LOVELIES <3<3<3
You have all entered my wonderful home! Now now, don't be rude. Please remove your shoes at the door.
Now please, let me be a good host. Would you like a hot beverage, some wine? Maybe something to snack on? Bathroom is down the hall to the left. Need a place to sit? Here, let's retire to the common room and lounge about in front of the fire. Even if it is spring, it still can be a bit chilly.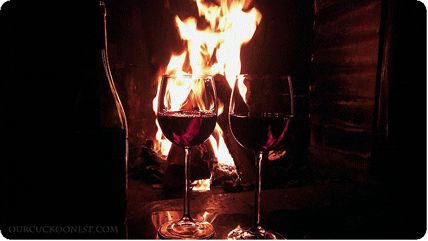 Ah, much better! There's nothing more relaxing than good company next to a roaring fire at night.
So what brings you to my humble abode? ....Oh dear! Where are my manners? I haven't even properly introduced myself.
My name is Tanner, known to most as Redstreak. I'm 19 years, and currently find myself resigned to the part of the world known as Tuscaloosa Alabama for the business of a college education. Hoping to exit in a few years with a degree in chemical engineering, I subject myself to extreme levels of torture known as classes. I was born on Halloween a little over 19 years ago and my favorite color is green. I have to say one of my biggest passions in life is writing. Here in the realm of GGD, I've managed to obtain a job as CC, a task I'm happy to carry out in the effort of making this place a brighter and more joyful environment.
I guess to make things a little more personal, I'll give you a face to go with the name. This was taken around last December when I embarked upon a family excursion to New York City, more specifically at a Broadway showing of Wicked. NYC, quite the fascinating place...
And this is my dog that is absolutely as cute as can be.
I guess to give a little more info on me, I'll go through my top 5 "obsessions" I guess we could call them. They won't exactly be in any particular order, nothing significant about their placement except for number 1. That one gets the top tier for obvious reasons
My #1 would definitely have to go to the talented and beautiful, Ms. Lady Gaga.
Words cannot express the talent this woman possesses. Born March of '86, she absolutely took the music world by storm the second she exploded onto the scene. From The Fame, to The Fame Monster, to Born This Way, and now to ARTPOP, each individual body of work has resonated with millions in ways that just cannot be compared. She treats each album as if they are extensions of her own soul, pouring into them unbelievable amounts of blood, sweat, and tears that produce unique representations of her artistic journey. But more importantly, beyond her accolades, her vocal talent which is remarkable, her breathtaking bodies of music, her creativity in the video sense, her ever evolving fashion, her performing skills, basically her ability to be Jesus at all times, she has an unequaled love for her fans that transcends most artist/fan relationships. Everything she does, first and foremost is for her fans. And for that she will always have my love and respect. She is a determined fighter, who has worked hard to earn where she currently stands. She will undoubtedly leave her stamp on the eternal face of music.
"I am a Lady Gaga, a singer/songwriter. You're going to know me one day."
#2 will be designated to (now bear with me) MLP:FiM, also known as My Little Pony: Friendship is Magic.
That's right, I love ponies.
I basically was a skeptic at first, I had a friend into the show that would talk about it but I figured it was some new internet fad that older guys and girls only pretended to like in order to illicit reactions. Then one day over the summer before senior year, I happened to be flipping through the t.v. channels and an episode happened to be on so I figured "eh, why not."
Best decision ever.
The show knew how to handle innocent humor and story lines without being nauseatingly cliche and boring. It's created it's own rich environment full of color and imagination that just allows watchers to forget about the world, basically like a window back in time to when things were more innocent. Best of all, is the fandom. The creativity that surrounds them is astounding. You have everything from writers, to musicians, to singers, dancers, and artists who are capable of amazing things.
It's basically a "don't knock it before you try it experience." Definitely proud to be proud of this group.
#3 will be given to the wonderful wonderful world of Pokemon.
This was a childhood favorite that just, happily, didn't know how to die. Through 6 generations I've gotten to know and explore brand new lands full of rich and exotic species of Pokemon, defeating evil villains, learning new things about myself along the way, and connecting bonds with the special six that I gladly called my team. Though I've not yet gotten to the level of dedication that dives into the world of competitive battling, my love for the iconic series is no laughing matter, and it doesn't plan to go away any time soon. I want to be the very best, like no one ever was.
And now on to #4, we dive into the legendary world of Hyrule, home to the warrior Link and the setting of the Legend of Zelda series.
From the original Legend of Zelda released in 1986, to the HD remake of the Wind Waker released just last year, The Legend of Zelda has spawned multiple classics that will go down in history as some of the greatest video games ever created. It's gameplay combined with story telling, expansive over and underworlds, puzzles, and emotional in depth characters, has produced a gaming series like none other. Almost every game in the series has received critical acclaim and has entertained multiple generations of gamers with no signs of slowing down anytime soon.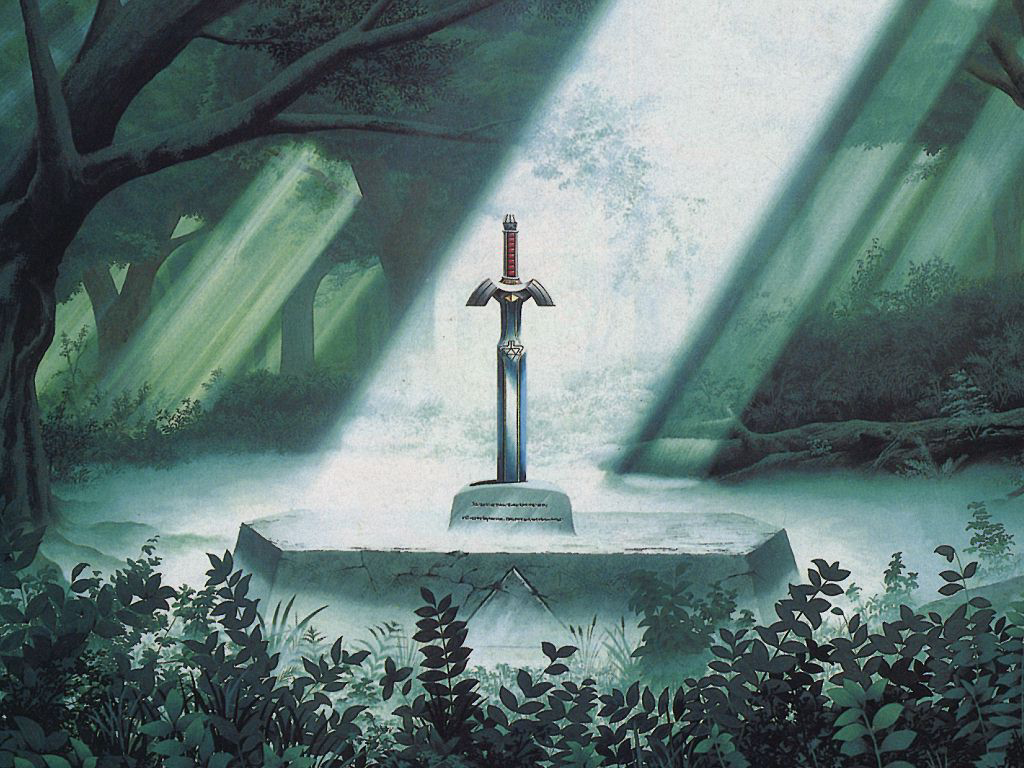 And finally, we reach #5, Adventure Time
I have to give this show credit has having one of the most imaginative worlds and characters I have ever seen. Developing a large fan base since it's beginning, this show is consistently praised for it's creativity, and it's ability to balance humor with deep and weighty story lines. The show follows the lives of two adventurers, Finn and Jake, as they live their every day lives battling villains and saving people. Recently, the show has been delving deeper into the surprisingly dark back story of the land and main characters. About to reach it's 6th season, this show is definitely one that will be a major inspiration for future cartoons generations from now.
And that's about all I have to say about me! But wait, there's still more you want to know and ask about? No worries! Feel free to shoot me a pm at anytime! I promise I'm friendly and I'm always here to lend an ear if you need one.
If you want other ways to interact, you can add me on Facebook here --->
https://www.facebook.com/tanner.gray.9
Want to read the little bit of fan fiction I've written that I promise to finish but will never happen? Go here! ---->
http://www.fimfictio...one-risen-wings
Hope you all enjoyed this little lecture of me, and hope that your day is going fantastic and that you are having a wonderful time here on Gagadaily!